English CPR & Firstaid course in Japan
Online
session
Duration

Online
session
Price

Skill
session
Duration

Skill
session
Price,
Pay by
3 days
before

Skill
session
Price


Heartsaver Provier

HeartsaverCPRAED

2.0 hours

Ask AHA

1 h

9800JPY

10780JPY

HeartsaverFirstAid

4.0 hours
Ask AHA
1 h

9800JPY

10780JPY

HeartsaverFACPRAED

5.0 hours
Ask AHA
2.5 h

12800JPY

14080JPY

+Child portion

+0.5 h
+3000JPY
+4000JPY
+ Baby portion

+0.5 h

+3000JPY

+4000JPY

HeartsaverPedFACPRAED
5.0 hours
Ask AHA
3.0 h
13800JPY
15080JPY

BLS Provider

HeartCode BLS

2.0 hours

$33

2.0 h

9800JPY

10780JPY

ACLS Provider

HeartCode ACLS

6.5 hours

$151

5.0 h

22000JPY

24200JPY

PALS Provider

HeartCode PALS

7.5 hours

$151

6.0 h

22000JPY

24200JPY

Instructor Essentilal

Heartsaver

Heartsaver Instructor

1.0 hour

$35

7 h

42000JPY

46200JPY

BLS

BLS Instructor Essential

1.25 hours

$35

7 h

42000JPY

46200JPY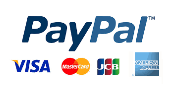 [Payment] Option 1

Using Bank account
Bank name: Mitsuisumitomo bank
Branch name: Yokohama ekimae branch
Account number:8380858
Account name: TaroAoki

[Payment] Option 2

Using credit card through Online Ticket Center (Japanese only)

All sales are final.
The American Heart Association strongly promotes knowledge and proficiency in BLS, ACLS, and PALS and has developed instructional materials for this purpose. Use of these materials in an educational course does not represent course sponsorship by the American Heart Association. Any fees 22 charged for such a course, except for a portion of fees needed for AHA course materials, do not represent income to the Association.
,1,google01,{"servicetype":"1","designid":"google01","domeignval":"blsjapan.sun.bindcloud.jp"}
メールでのお問合わせ
info2009@blsjapan.com

---
営業時間
平日9:00-17:00